Mynsfas Account 2023-2024
Mynsfas Account 2023-2024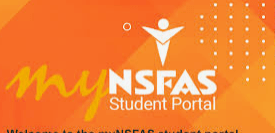 MyNsfas is the online portal which allows the applicants of the National Student Financial Aid Scheme (NSFAS) to access and manage important information about the Scheme. In order to complete the application process, students are strongly encouraged to open their own MyNSFAS accounts. Applicants with existing accounts can log in using their existing usernames and passwords or by logging in via their Facebook and Google accounts. It is essential that your cell phone number or email address be unique to you and not shared with anyone else.
REQUIRED DOCUMENTS NEEDED WHEN CREATING MY NSFAS ACCOUNT
The National Student Financial Aid Scheme (NSFAS) will require more information from you to process your application, so you need to provide the following supporting documents to ensure your application is successful.
Provide your own cellphone number and email address
You must have a copy of your ID or birth certificate
National ID copies of parents, guardians, or spouse
The evidence of your income or 1 year's IRP5 if necessary
The proof of income of your parents, guardian, or spouse.
If you are a SASSA grant recipient, you don't need to provide any evidence of income.
All Applicants with a disability should provide and submit a completed and signed Disability Annexure A Form
An applicant known as a Vulnerable Child by the Department of Social Development should also provide a completed and signed Vulnerable Child Declaration and Consent Form.
How To Create Mynsfas Account
Applicants can use the above web portal to follow the steps outlined below.
To begin, go to the NSFAS website (the link is external).
Please select the myNSFAS option in the upper right corner.
Register by clicking the register button.
To allow NSFAS to verify and validate the information you've supplied, select the acceptable option.
Please enter your ID number exactly as it appears on your ID card.
Please type your given name and surname exactly as they appear on your identification document.
Enter your email address as well as your cellphone number. Your email address will be your username.
Please create a password and double-check it.
Upload a copy of your identification.
Register by clicking the register button.
A One Time Pin (OTP) will be issued to the email address and cellphone number you supplied when you click to register.
For the OTP, check your phone and email.
In the given tab, type the OTP and click submit.
You will then receive a second SMS and email confirming the creation of your myNSFAS account. You are now free to continue working on your application.
How do I update my account details with NSFAS?
How to make changes to your National Student Financial Aid Scheme account:
Please visit nsfas.org.za and log in.
Please enter your username and password (under the 'already registered' option) to continue.
Click the 'sign in' button.
Please go to 'My Personal Details' and change the inaccurate cell phone number with the right one (the same can be done with other incorrect information)
How to Reset the Password
Already have a MyNsfas account but can't remember your password? Don't worry, you can easily reset your Nsfas login password by:
Clicking on the "forgot your password" tab and enter your ID number
Choose whether you have forgotten your username and password and click "Submit"
You will receive an OTP via email and SMS
Type in the OTP you received and click "Submit"
You will then be required to create a new password.
Links Mynsfas account how to login
Did you know that if your myNSFAS portal account is locked, you can reset your login information by clicking on the "forgot your password" link and following the instructions?
FOR NSFAS ONLINE APPLICATION CLICK HERE
NSFAS RELATED LINKS
Nsfas Wallet
How to apply Nsfas
Nsfas Online application forms
Nsfas application status
nsfas documents needed
Nsfas Online Application Requirements
Nsfas Application Instructions
Nsfas application opening date
For more info visit Nsfas Website