How to apply nsfas application 2023-2024
How to apply nsfas application 2023-2024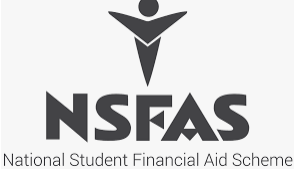 In applying for financial support at nsfas, there are two methods that applicants can use to apply.
Method 1 [When applying Online]
Go to www.nsfas.org.za
Click on "myNSFAS" tab
Click on "Register"
Tick the box to allow NSFAS to verify your details
Then enter your ID number on the field as it is stated on your South African Identity Document (ID)
Type in your full names and surname as per your ID number
Type in your current email address
Confirm your email address
Type in your cellphone number
Create a password
Confirm password
Upload your ID Copy
Click on register
An OTP will be sent to the email and cell number provided (this OTP expires after 24 hours)
Type in the OTP and click submit
You have now completed your re-registration

Click the APPLY tab to be directed to the online application form.
Method 2 [When you're at the NYDA Centre]
 Go to a NYDA center/office near you and fill out an application form.
A NYDA center worker will explain the application process and provide you an application form to fill out.
 Use a black pen to fill out the application form in CAPITAL letters and sign it in the designated areas.
 Submit your application form along with any supporting documentation (as listed below). Ensure that your supporting documents are signed on the front and are no more than three months old.
A receipt card with a bar code will be mailed to you.
NSFAS RELATED LINKS
Nsfas Wallet
How to apply Nsfas
Nsfas Online application forms
Nsfas application status
nsfas documents needed
Nsfas Online Application Requirements
Nsfas Application Instructions
Nsfas application opening date
How to apply nsfas application 2023-2024
For more info visit Nsfas Website